I made venison sausage this week, and very good it was too.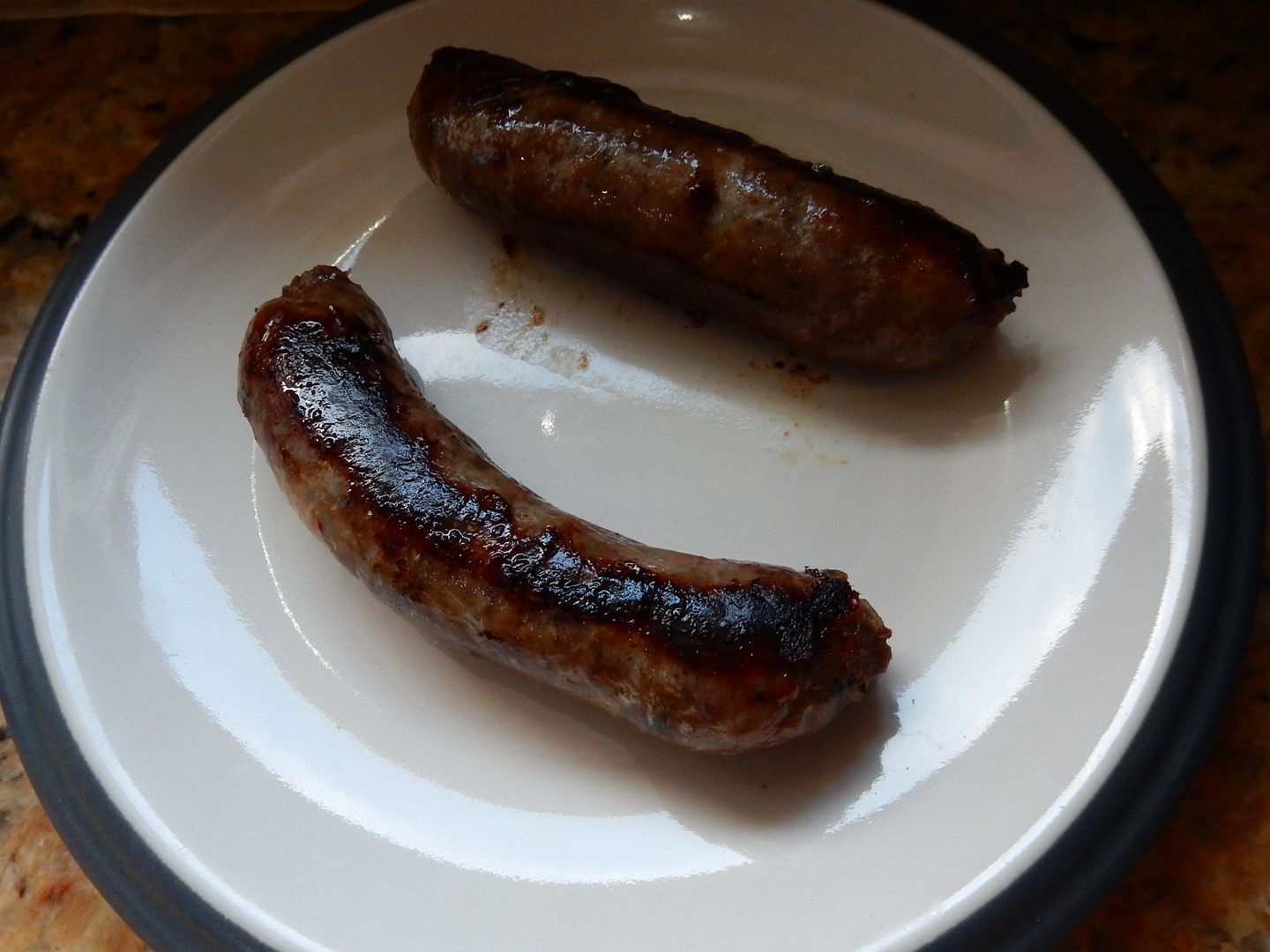 I saved some of the sausage meat to try out an idea that I had for a pheasant recipe.
Not too many ingrediants.
Two pheasant breasts
Honey cured, streaky bacon,
Venison sausage meat,
Homemade ( by a friend ) bramble jelly.
Spread a little jelly on the inside of each pheasant breast.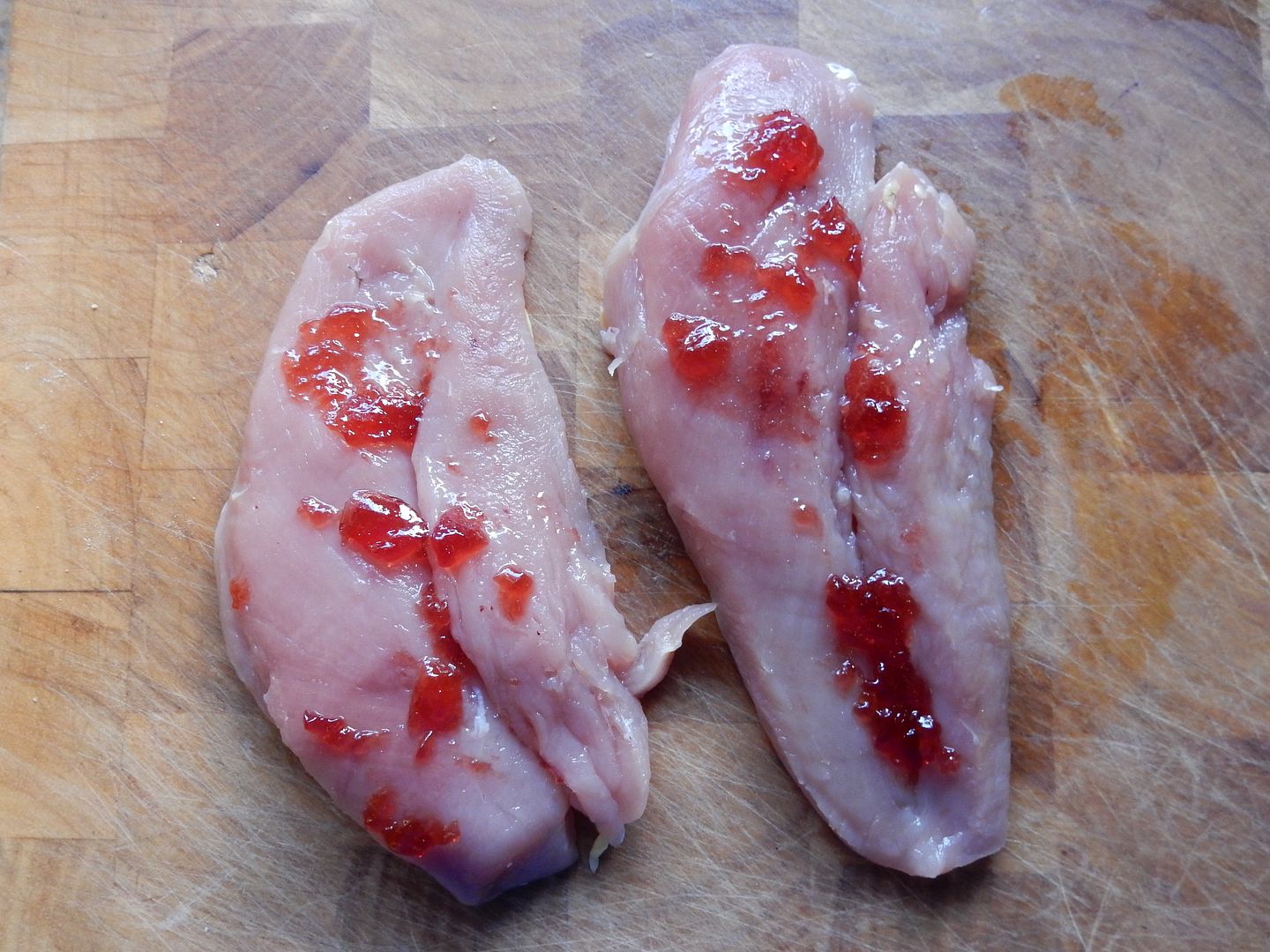 Flatten and shape some of the sausage meat, and cover one breast.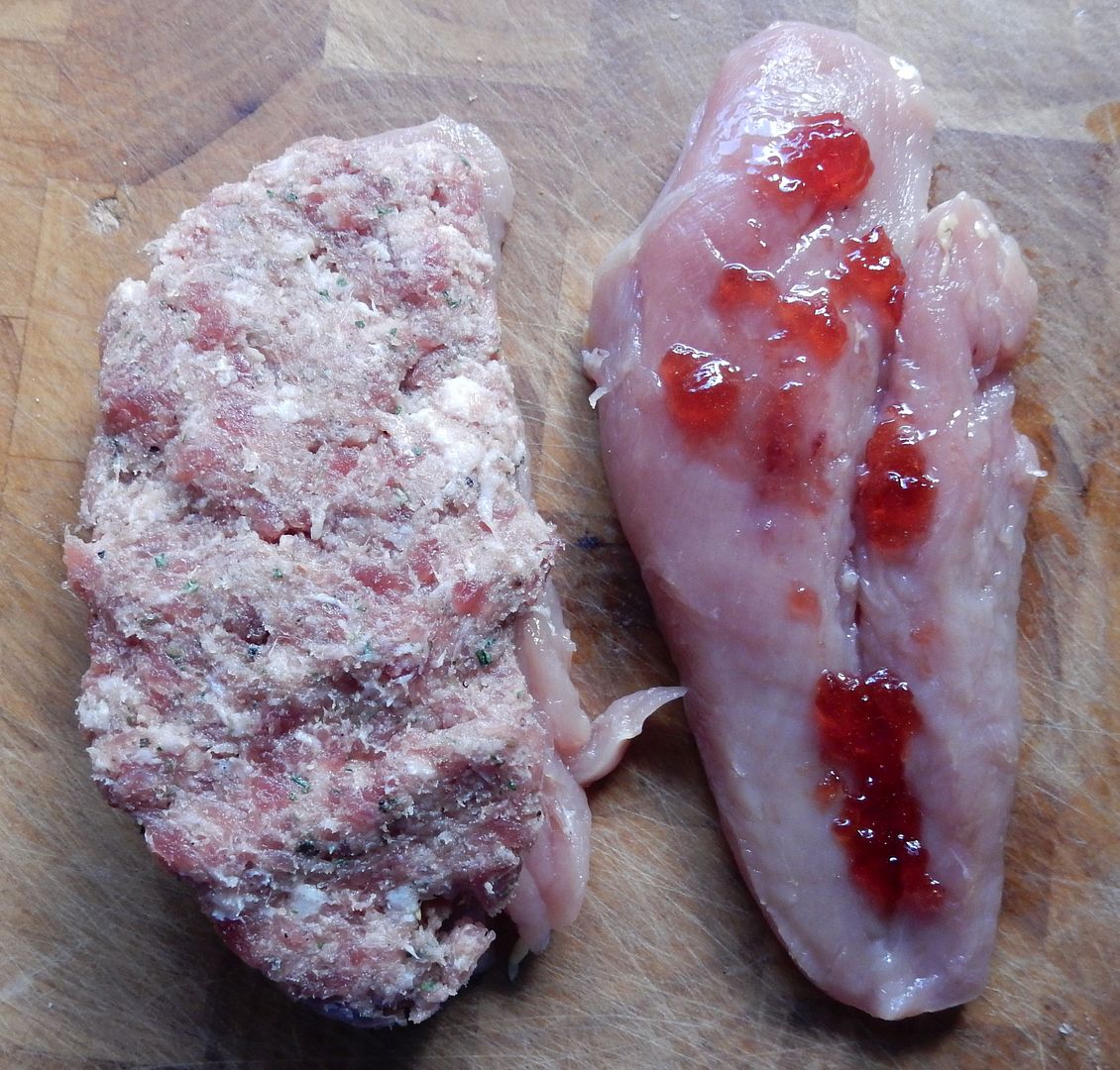 Put the other breast on top, and wrap in bacon.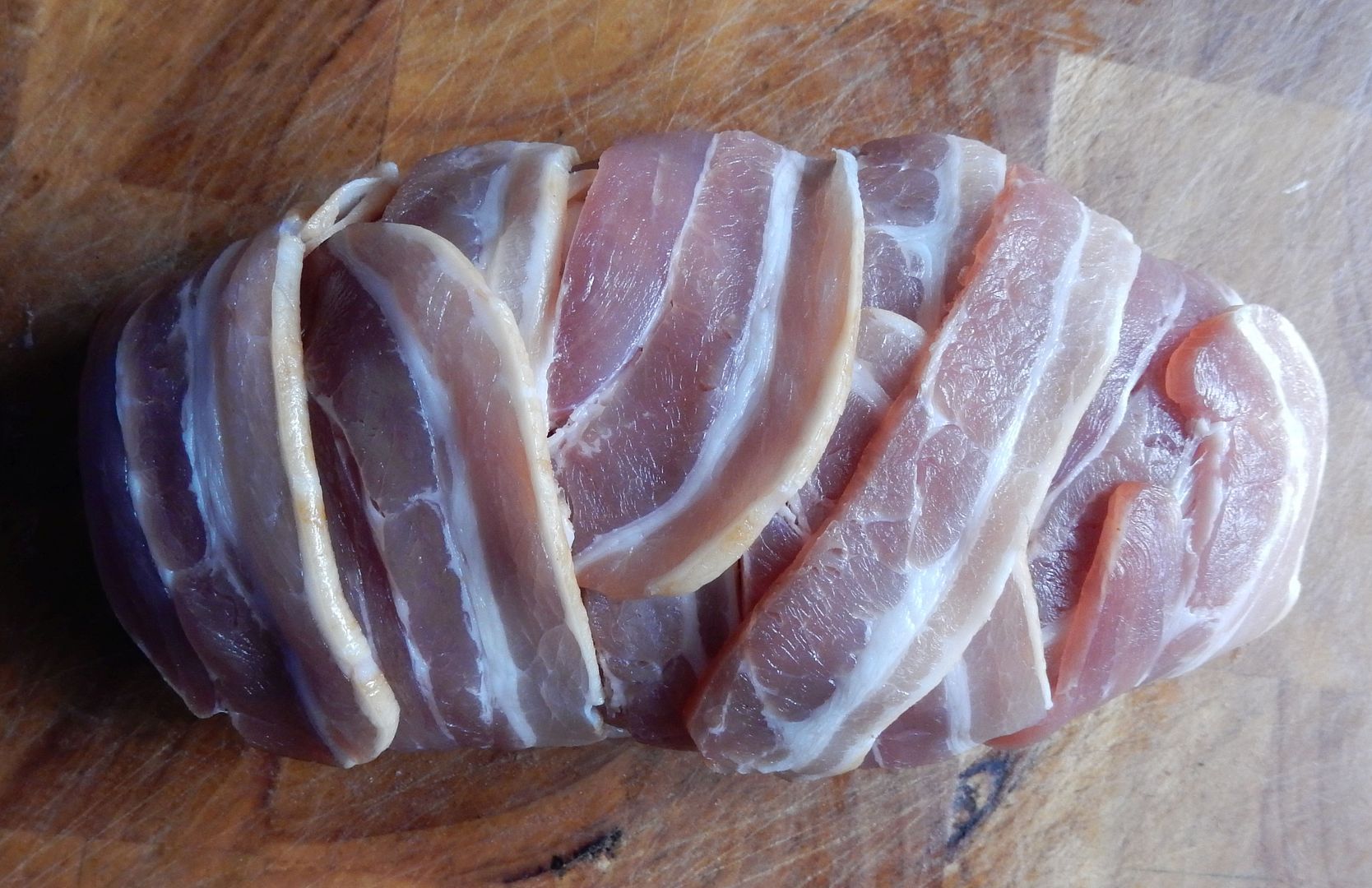 Tie with string, to hold it all together during cooking.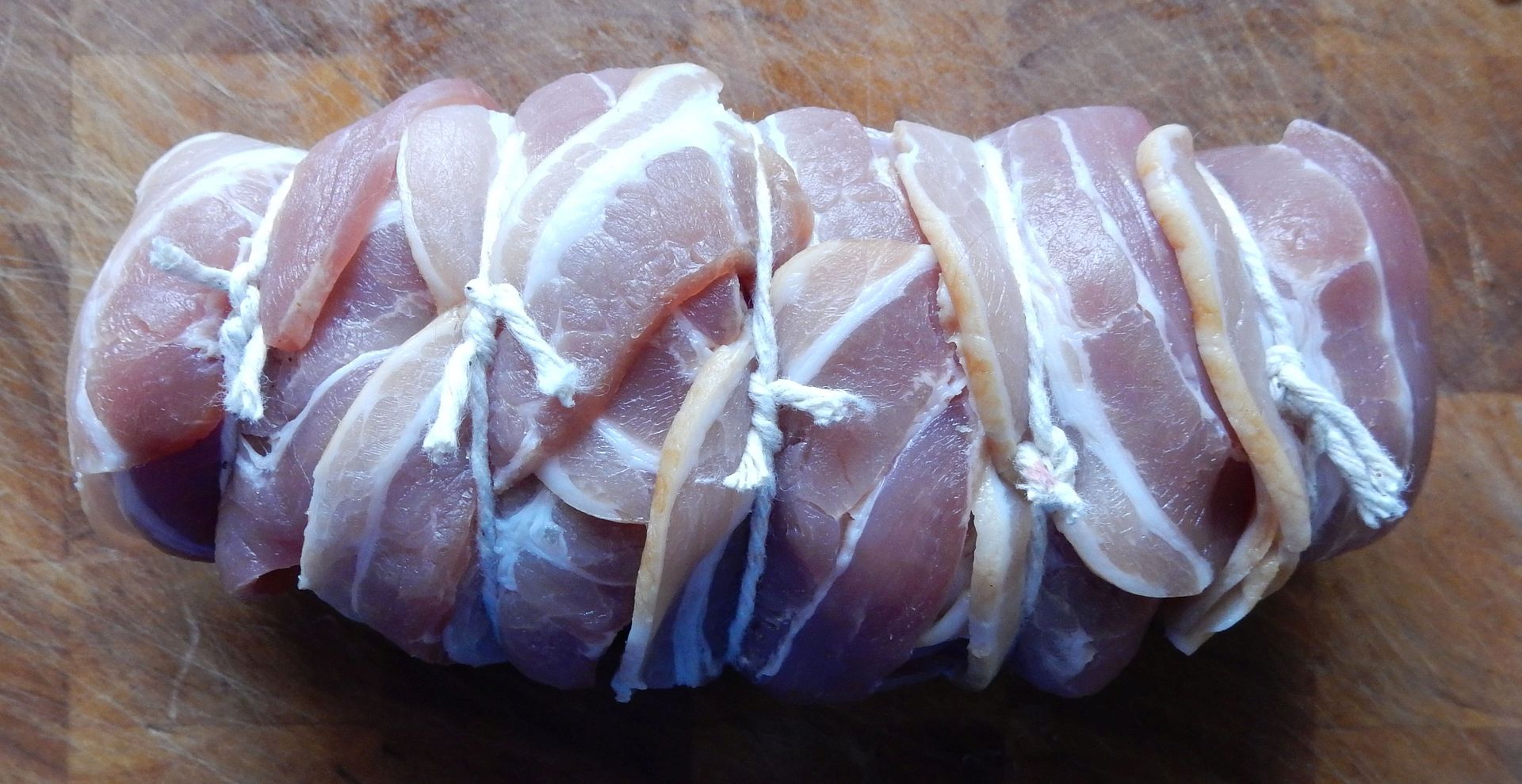 Put the meat on an oiled sheet of foil.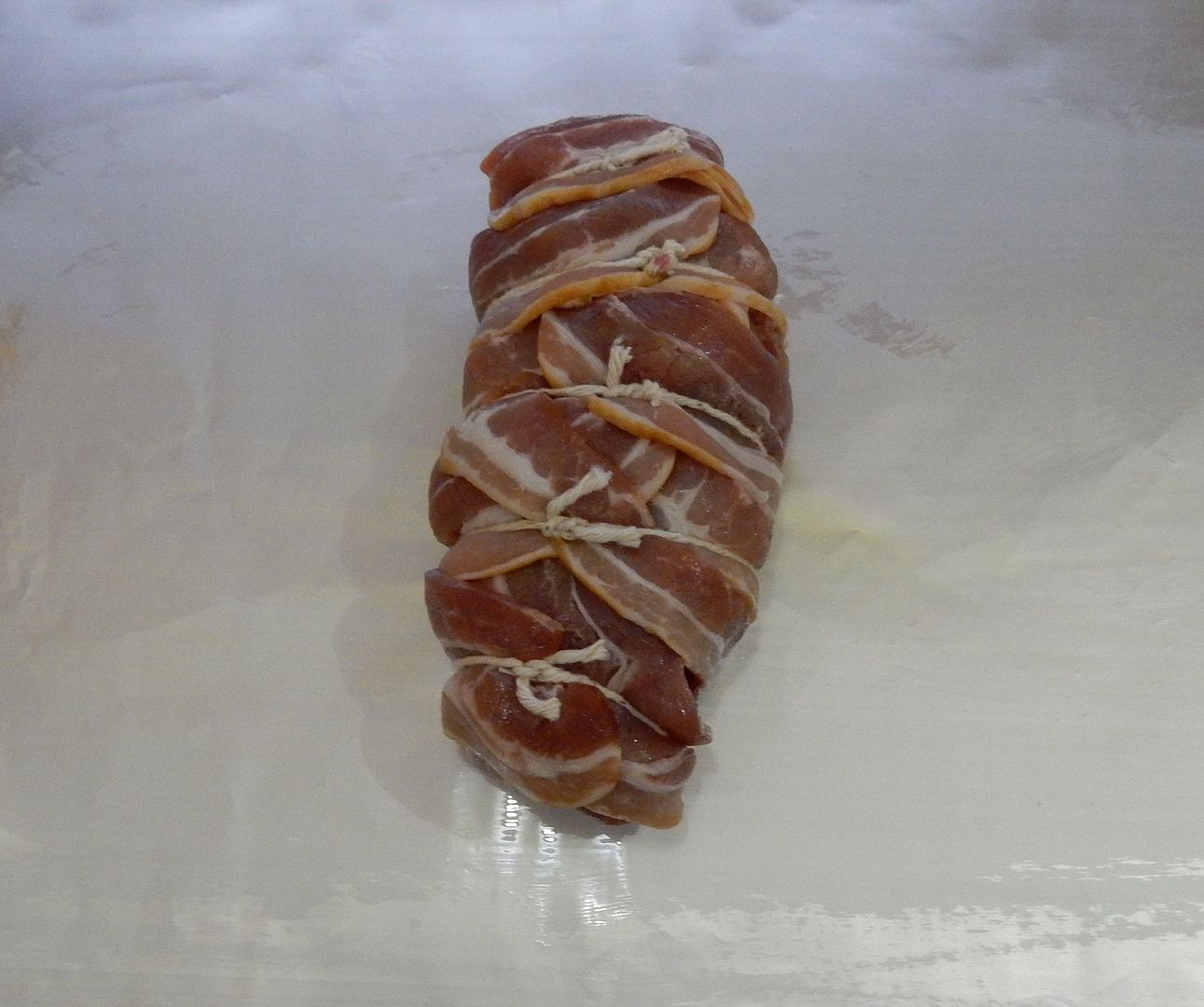 Wrap well, and make sure it is well sealed.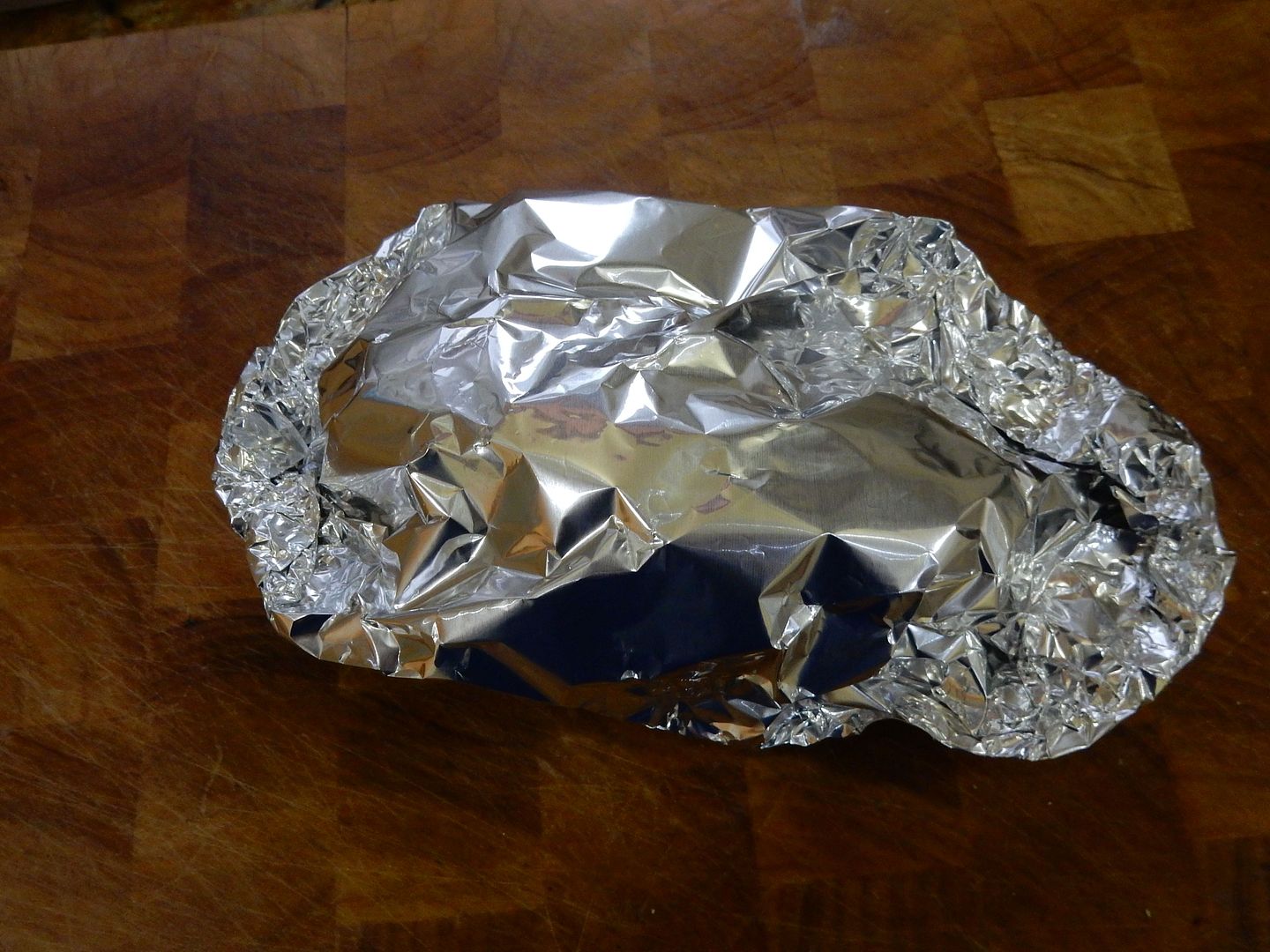 It was whanged into a 180 Deg. oven, for about fifty minutes, then uncovered, with the oven up to 220deg, for the roast tatties and parsnips.
Remove from the oven after about fifteen minutes. Apologies for the pic quality. I put it down to the G&T (pink).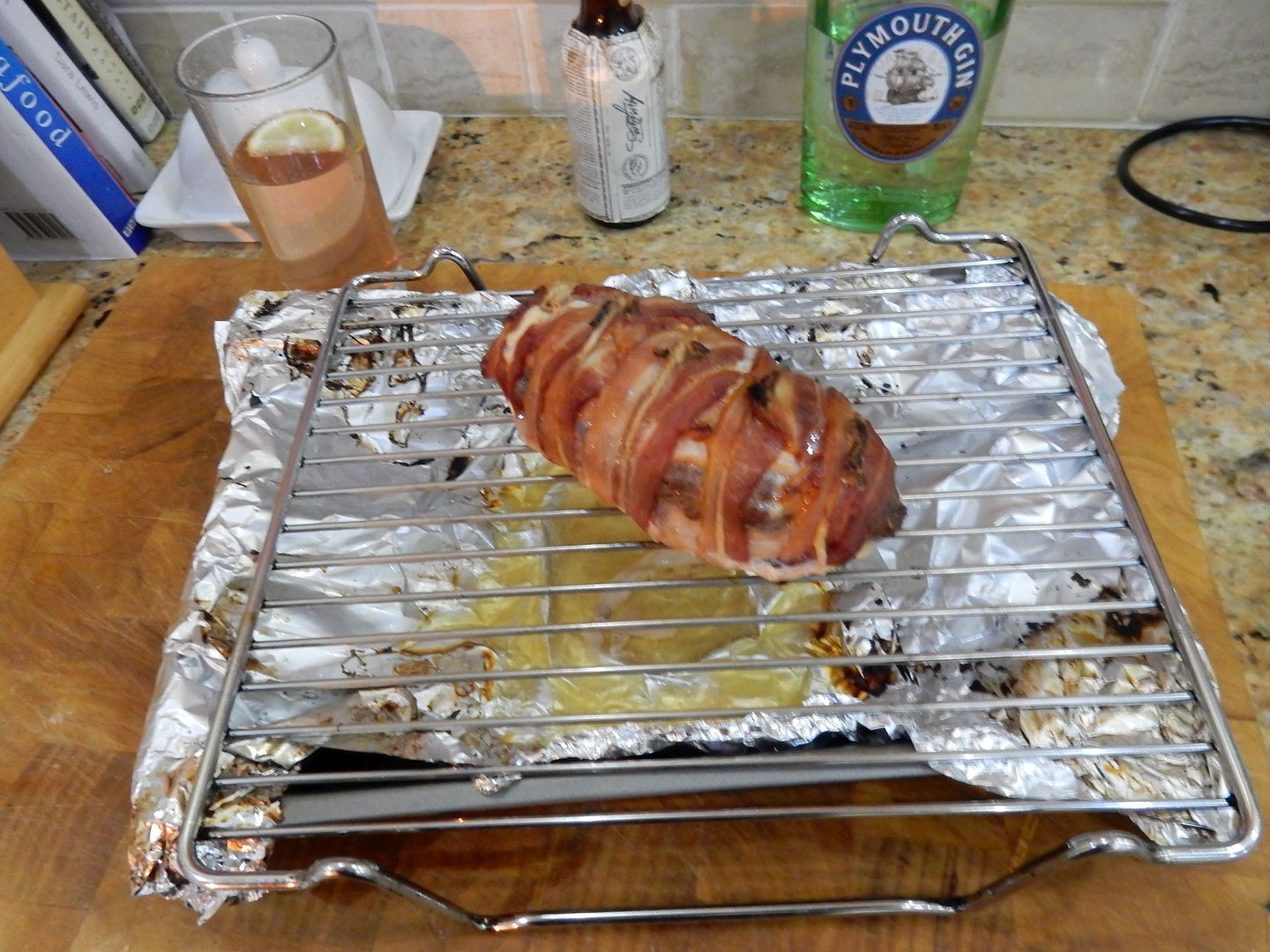 I let the meat rest (covered with foil) for fifteen minutes, then sliced.
Again, a crap pic, due to second G&T.
It tasted really good, even though I say so myself. I also made a red wine sauce, which went well with it.
Steve.