Pigeon Parcels
I swapped some rabbit fillets for pigeon breasts, with a pal, and decided on a new tack for this, one of the best eating, and sporting, of UK birds, in my opinion.
Basic ingredients:
Rich stock, pigeon breasts, garlic, chilli, onion, black pepper, salt, olive oil, butter,filo pastry, beaten egg.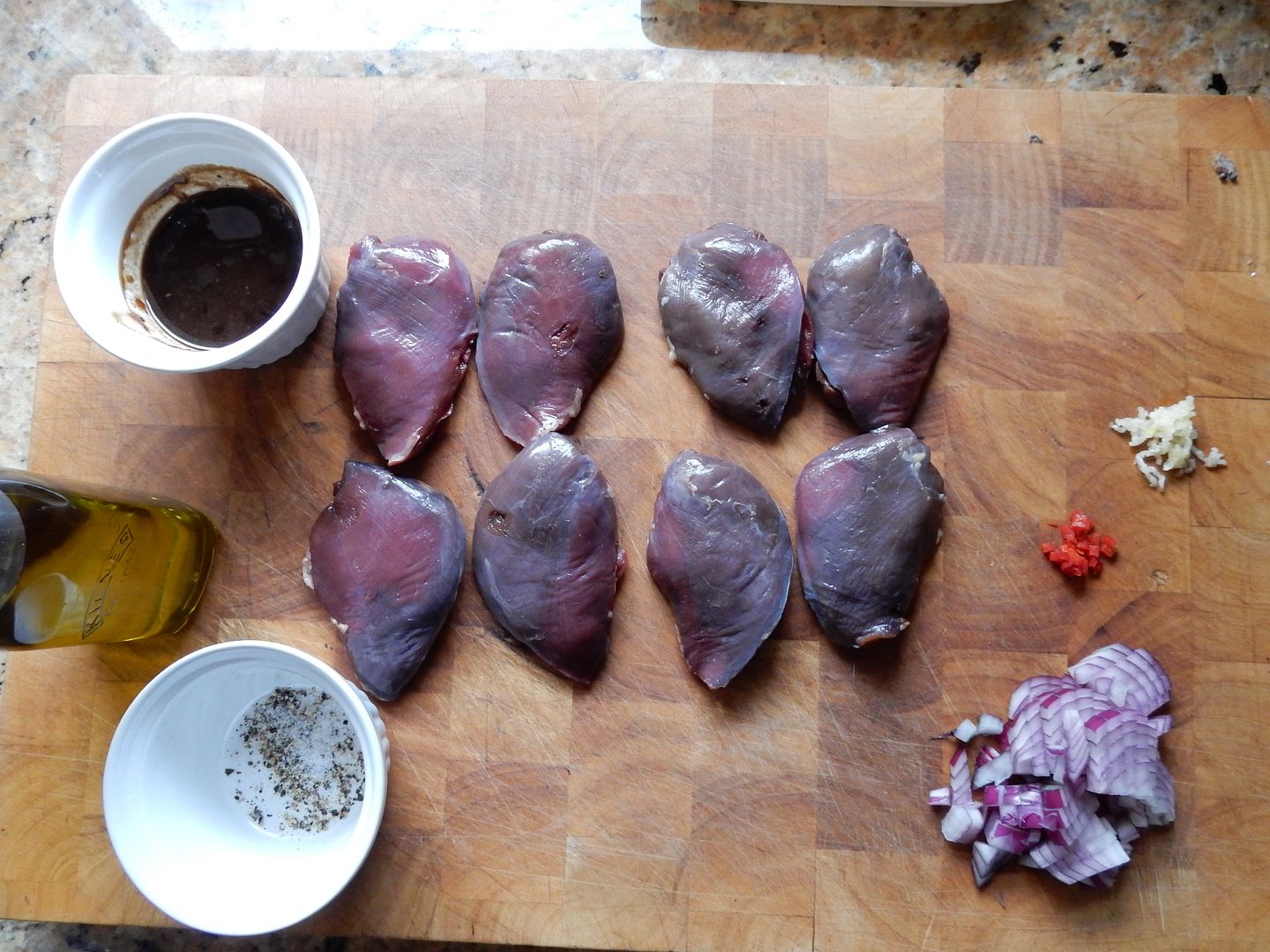 Thinly slice the meat.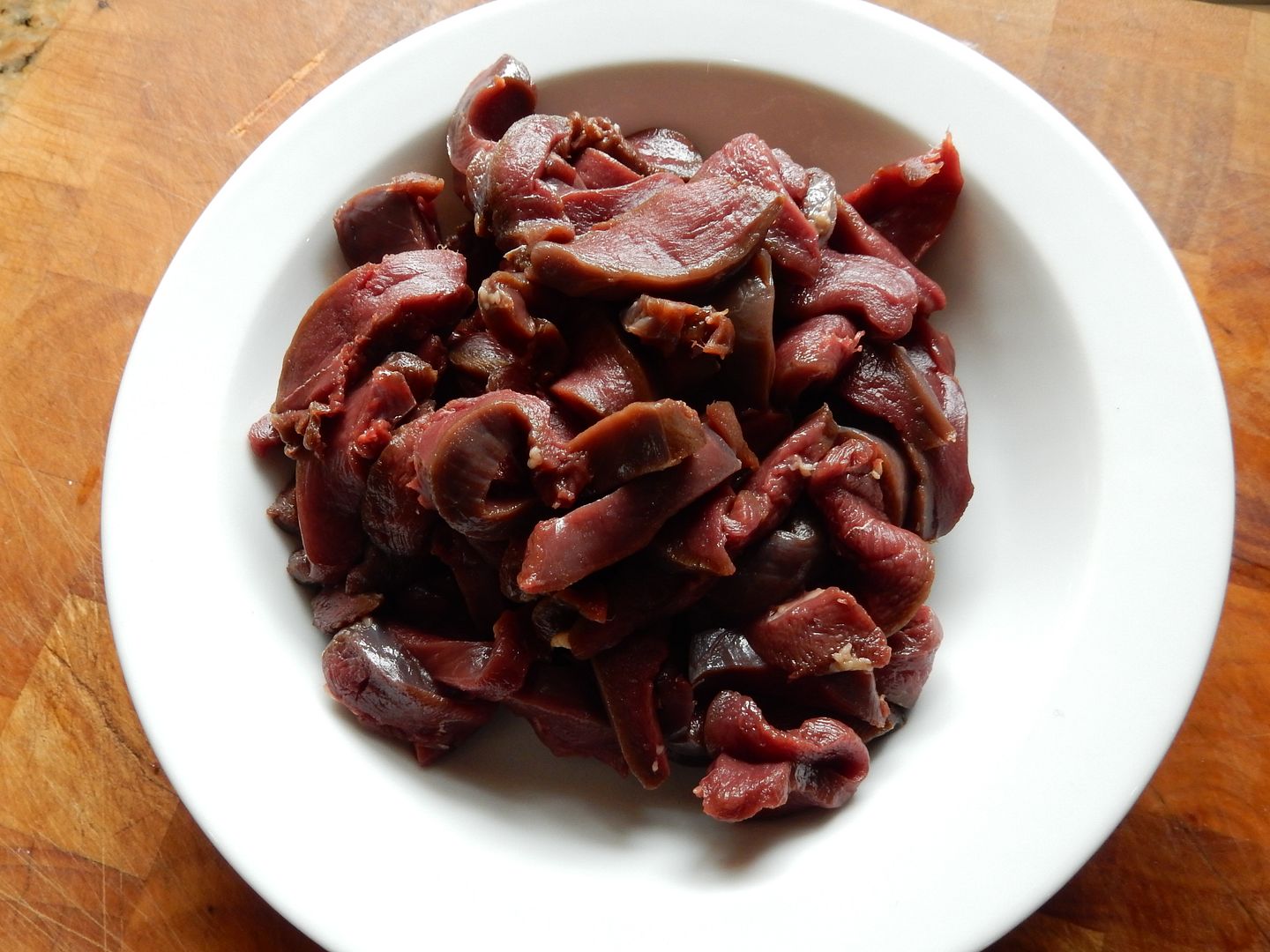 Heat the oil/butter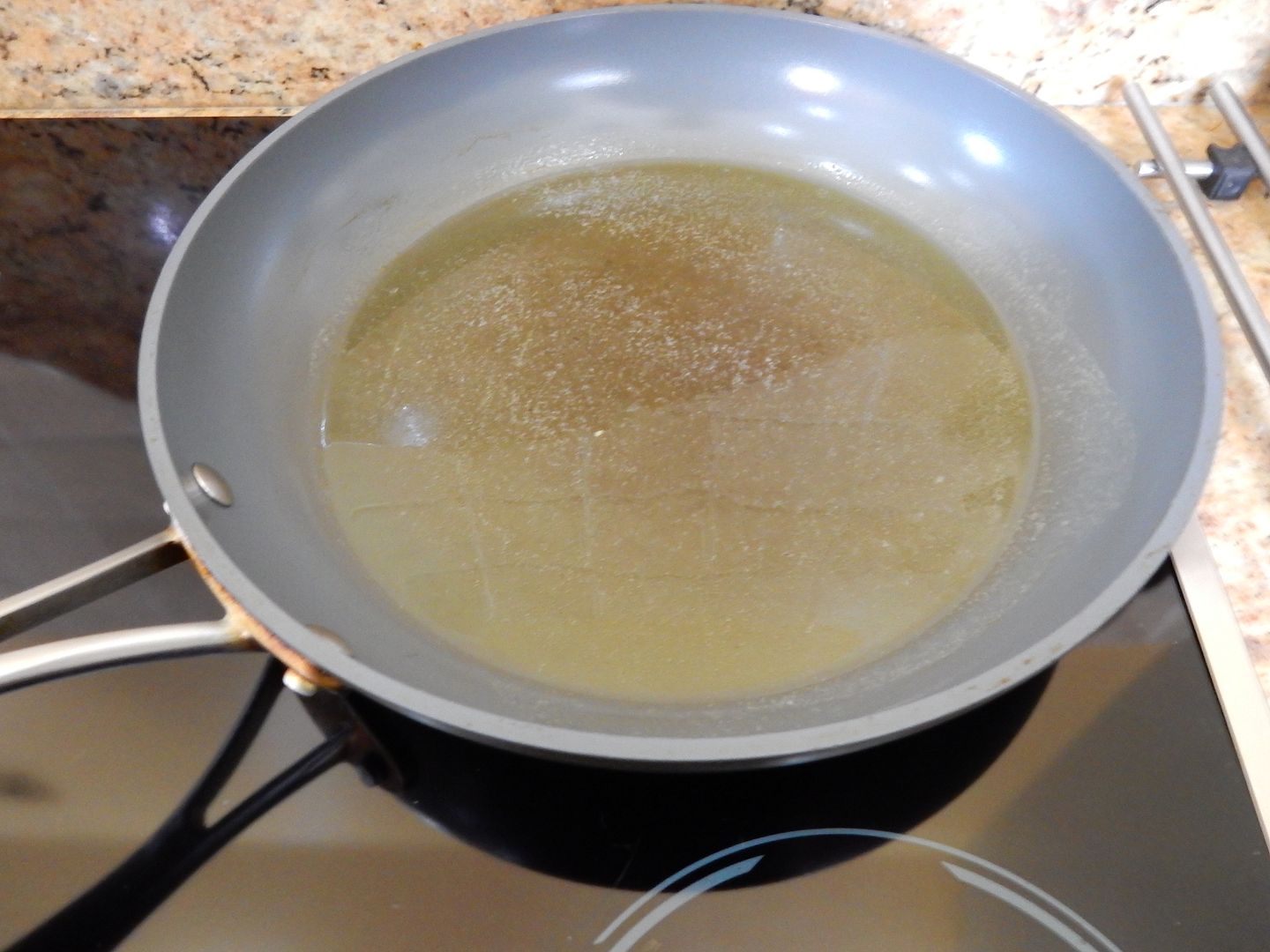 Saute the meat for a couple of minutes. It does not need to be well done!
Do not overload the pan, otherwise the meat will boil, not saute.
Remove the meat from the pan, and lightly fry off the onion, garlic and chilli. Then add the rich stock.
Add the meat, and reduce the liquid until it is thick.
Leave the meat mixture in the fridge for a few hours, so that the liquid content will set.
Ensure that the filo pastry is at room temperature for a couple of hours before use.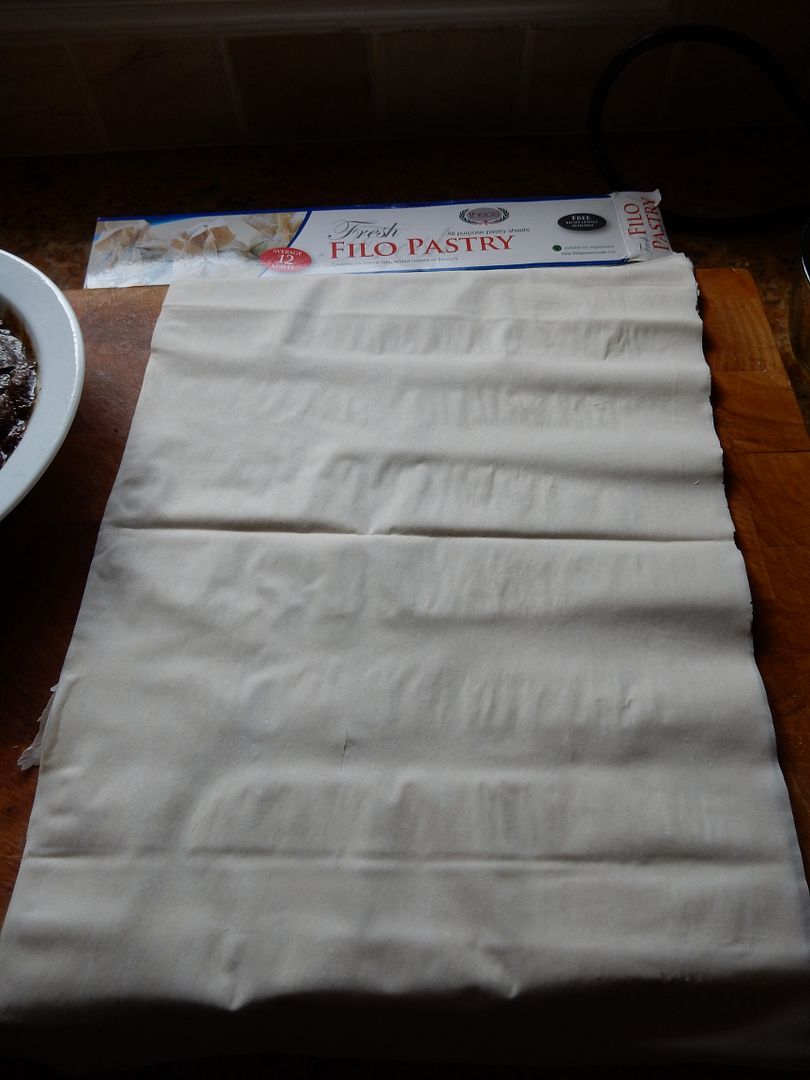 These were big sheets, so I cut them in half.
Melt some butter over a gentle heat.
Take a piece of pastry, and brush it with butter.
Use the same process to build up a layer of half a dozen sheets of pastry, brushing each with butter.
Retrieve the meat mixture from the fridge.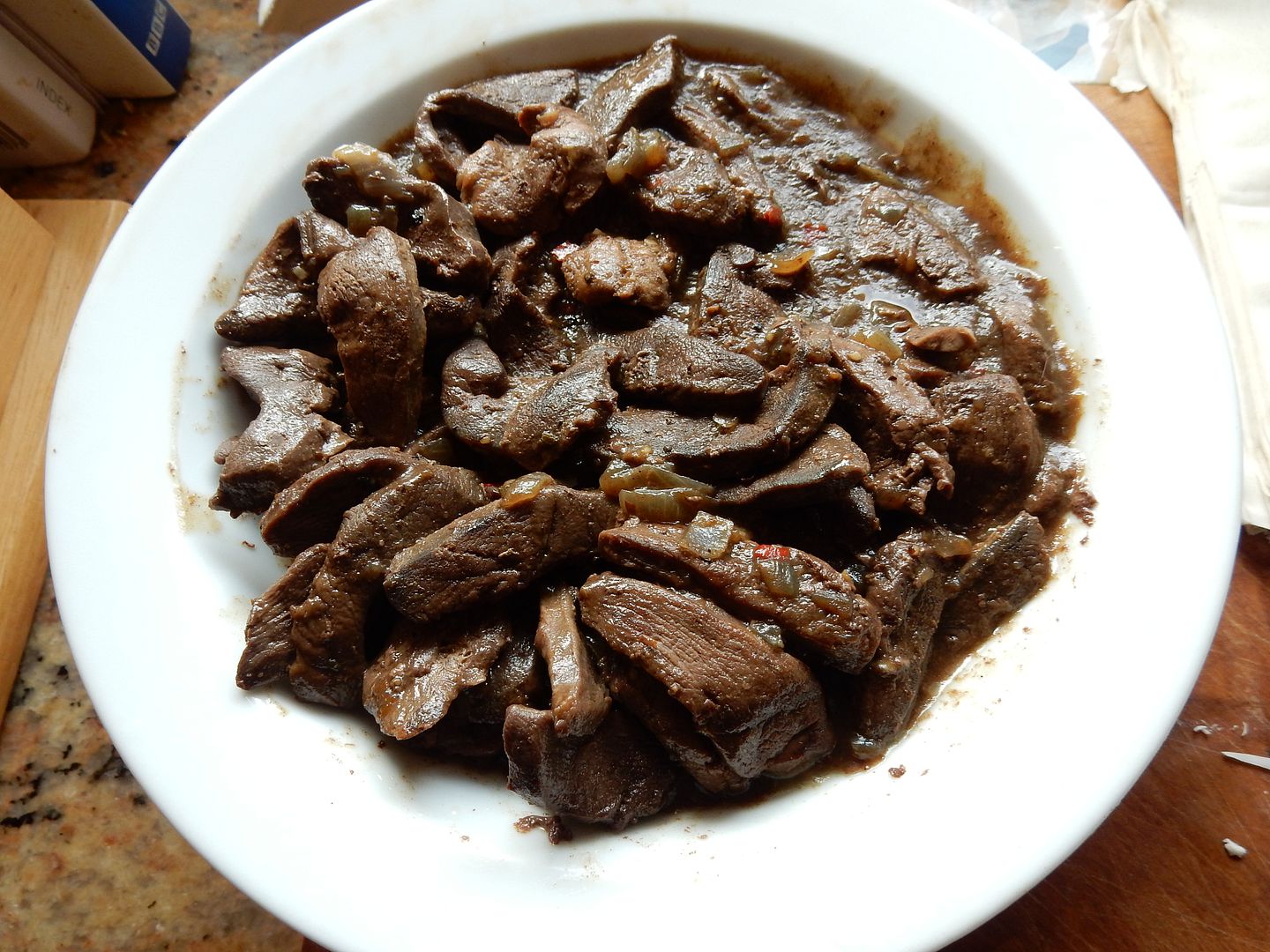 Put a pile in the middle of the filo, fold over, and seal the edges, making a parcel, and brush with beaten egg.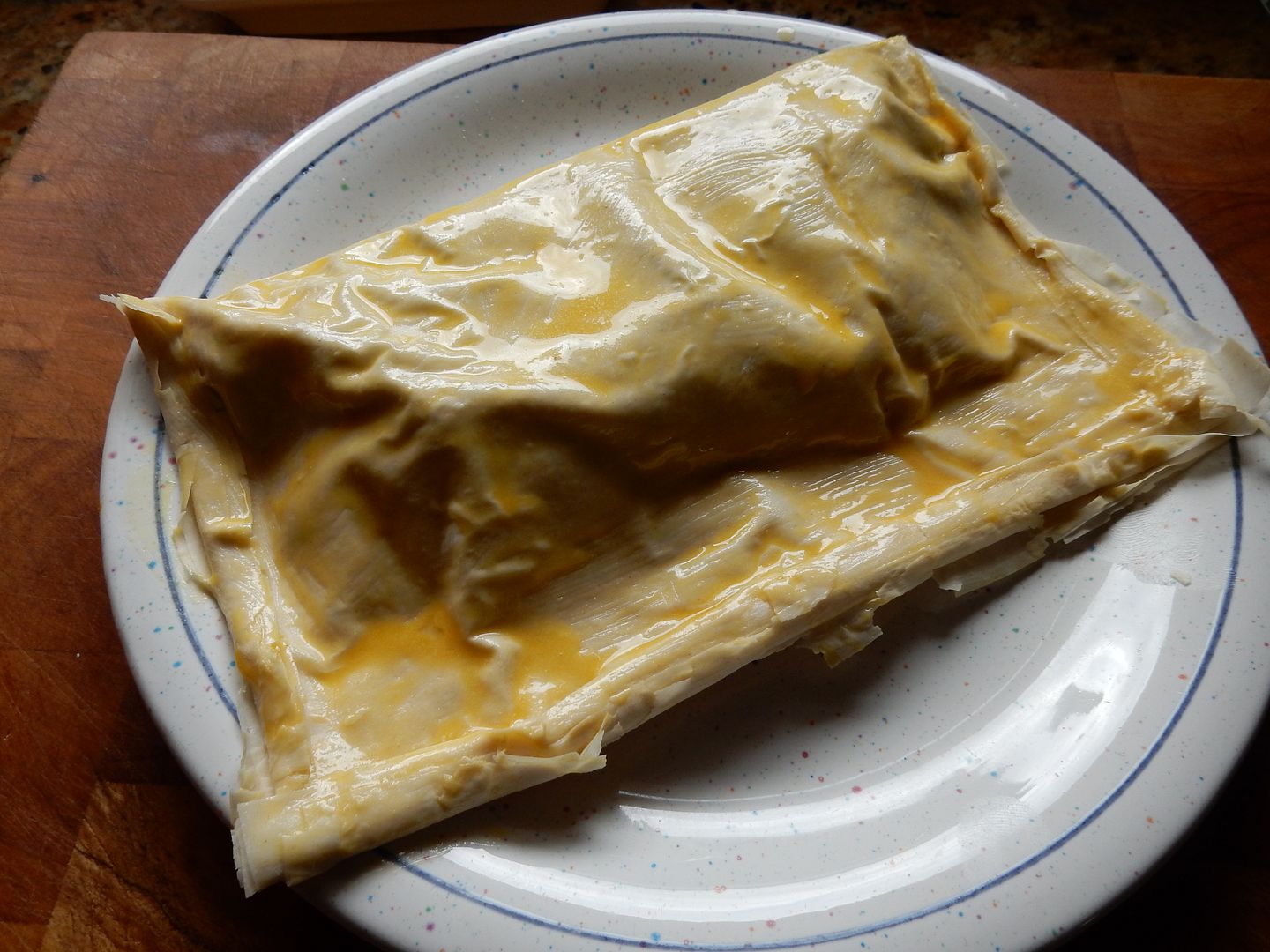 Bake in a hot oven for twenty minutes or so.
I think that this will work well using duck, if pigeon is not available.
Steve.