Edit;
Oh yes, oh yes, you could say I'm liking this sight so far
And here are some pics that show in more detail a rough idea of the sight picture, and just some ones of the general setup.
This is good, it shows where the dot is in relation to the front iron sight guard ears, with the dot central on the screen,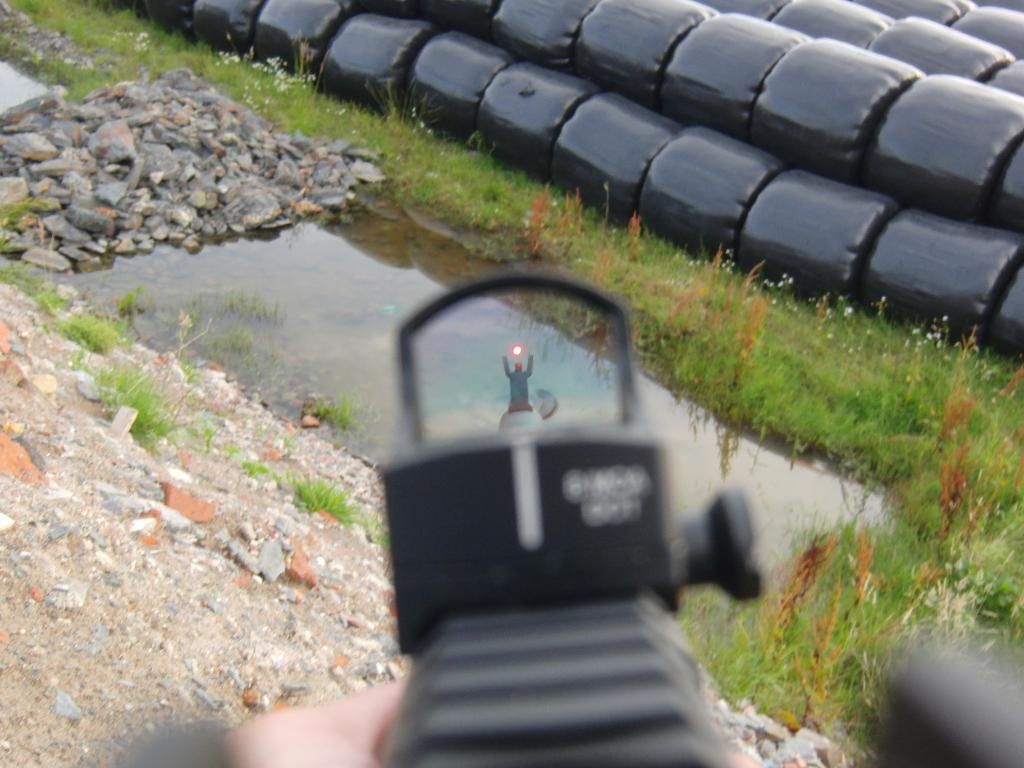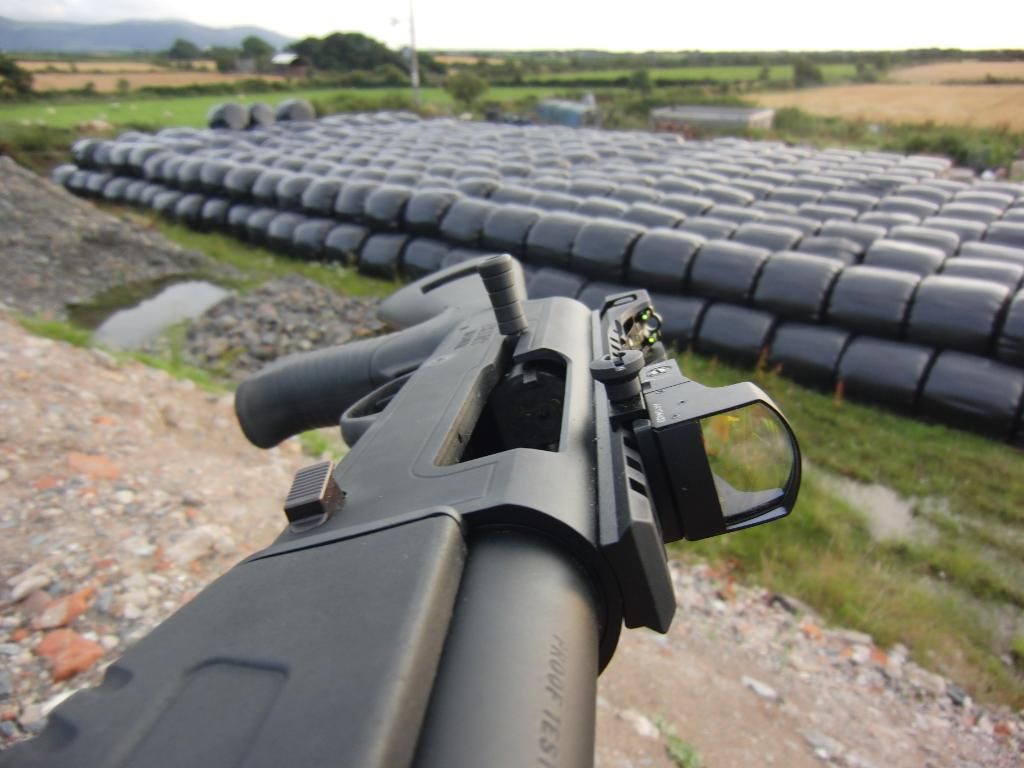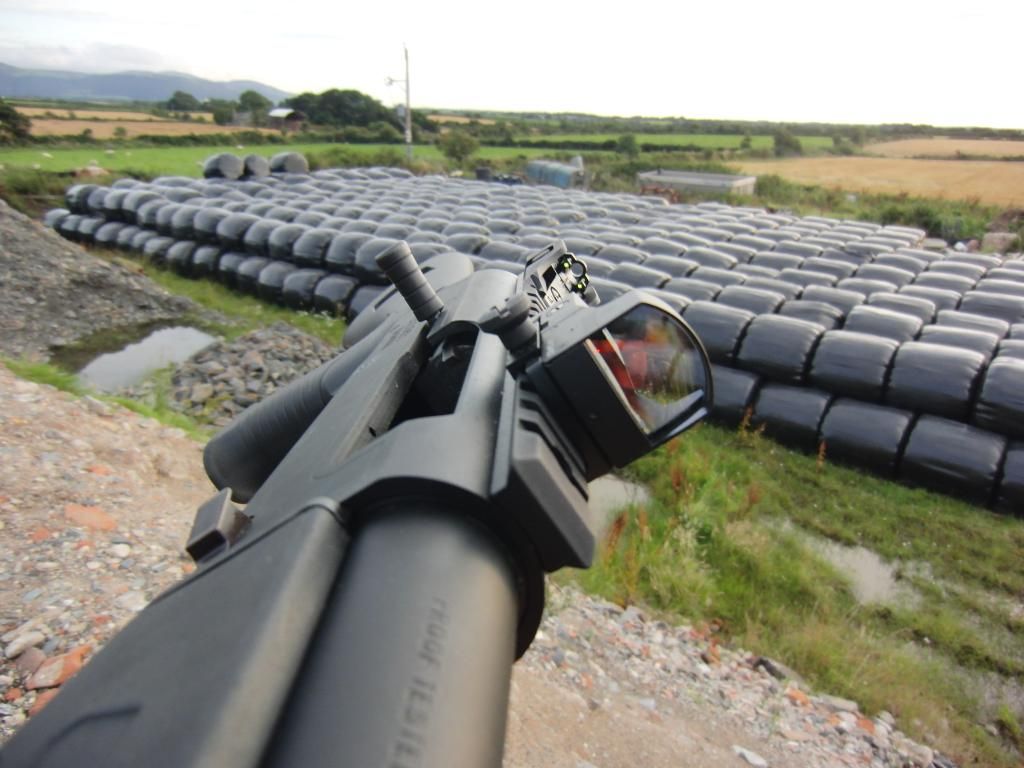 _____________________________________________________________________________________________
Original post;
Well I wont be able to test it until the end of next week when my new shotgun gets here, still there's no reason why I cant have a look over it now and give some thoughts.
First impressions, well the main one is simply WOW ITS TINY!. Yes it is seriously compact and light weight but solidly constructed (stainless steel, bronze, and aluminum), still they are designed to fit on the slide of large caliber semi-auto handguns and take that sort of punishment. The battery is top side unlike its predecessor the FF2 so it can be changed without removal of the sight from the gun. For simplicity it uses one button, press once - auto setting (works great and is quick to respond to light level change), second press - high, third press - medium, forth press - low, fifth press - Off . Its waterproof (like properly submergible), and has some sort of low battery warning. It included a top cover to keep the dirt off but the sight can obviously be used with it attached to.
I was skeptical about the auto settings on these units and only bought it knowing I could override it manually, but now I would trust it entirely in auto, I sat in my bed last night and hit the dimmer on the lights while looking though the sight and it works an absolute treat, as the light level goes up and down you basically don't notice any change in the dot to background brightness it is that good . The light was going steadilly from intensely bright (got a 300W set in my room), to practically nothing and I could still see the dot and target contrasted perfectly at both extremes.
The dot is 8MOA which is great for shotgun and handgun ranges (including with solid slug to 100Y etc). For rifle or air rifle you would want the smaller dot size. If you wanted to play around at 200Y with the 8MOA, you could, but when I put it over a sheep at that range you can only see its head and tail pretty much and I'm not sure how well the parallax would behave. But still its not the model for that sort of use and the larger dot for closer range makes acquiring it quicker as it just stands out well rather than just a little pin head sized thing over your target in the short distance which even though they are super bright you would maybe have to look for it some.
I took it out today with the brightest blue sky you could ask for and the dot stands out so well there is just no question about it, so blasting corvids and pigeons over the crops on a bright summers day with the open sky in the background = no problem. I did worry about using it with shot loads as that is by far and large going to be its primary use, it was going to go on a hushpower to get a decent sight over the moderator but for now it will be on the 930 and if that works well I might get another!. Still I'm sure its going to work great now after checking it out, I will experiment with it at various distances forward and back on the sight rail but I think right back will give the best FOV. Obviously eye relief is not an issue.
Here is the manufacturer blurb, talks about the FF2 and the new FF3 I've got here,
FASTFIRE™ RED DOT REFLEX SIGHT

The FastFire Red Dot Reflex sight is the most versatile red dot sight on the market. Mount it on your favorite handgun, shotgun or hunting rifle for greater accuracy and faster target acquisition. You won't need to worry about sight alignment, eye dominance or finding your target. Just put the red dot on your target and pull the trigger.

Compact and lightweight, the FastFire won't affect the balance or handling, plus it offers unlimited eye relief, parallax-free 1x magnification and simple operation.

Choose from two models —the FastFire II with its 4 MOA dot, or the new FastFire III with 3 MOA or 8 MOA dots. The FastFire III offers upgraded features such as windage and elevation adjustments that don't require a special tool; a convenient power button with three levels of brightness and an automatic brightness setting and battery access on the top of the sight making it easier to change batteries. We've also added a low battery warning indicator and see-through protective cap.

Ideally suited for use on pistols and AR-15s where fast target acquisition is desired, the FastFire red dot sight will also match up well with carbines, lever guns and shotguns. Both the FastFire II and III are ruggedly designed, impervious to the elements and will hold up to years of punishing recoil. You'll find a wide selection of mounts for either model that will fit on most popular shooting platforms.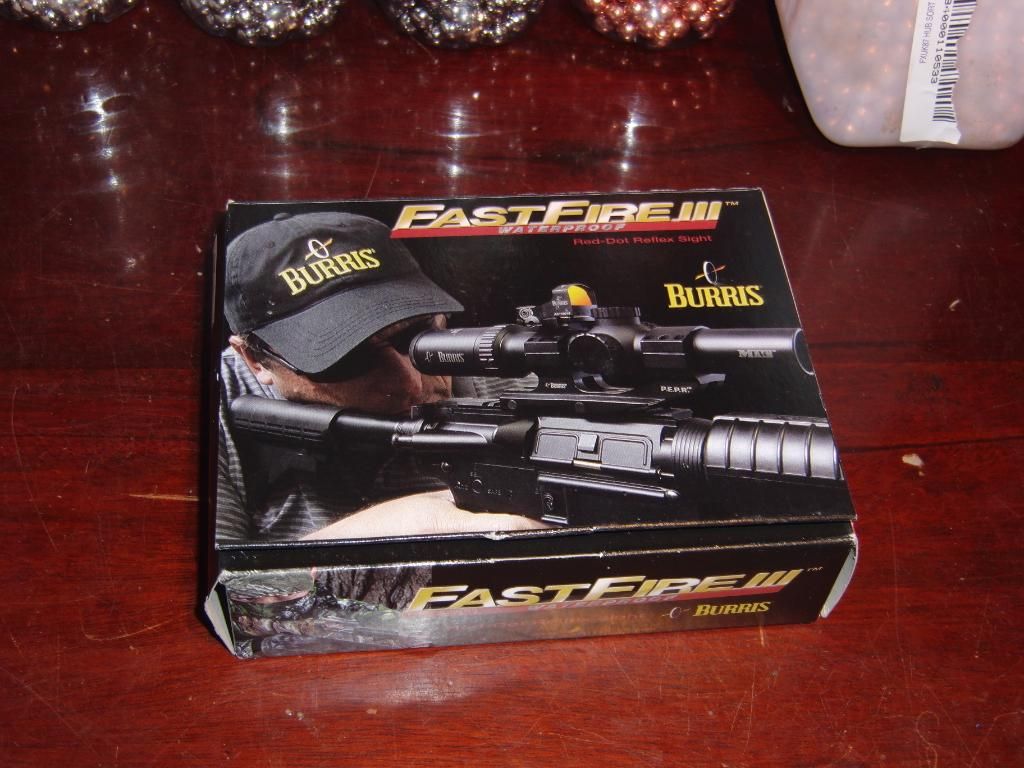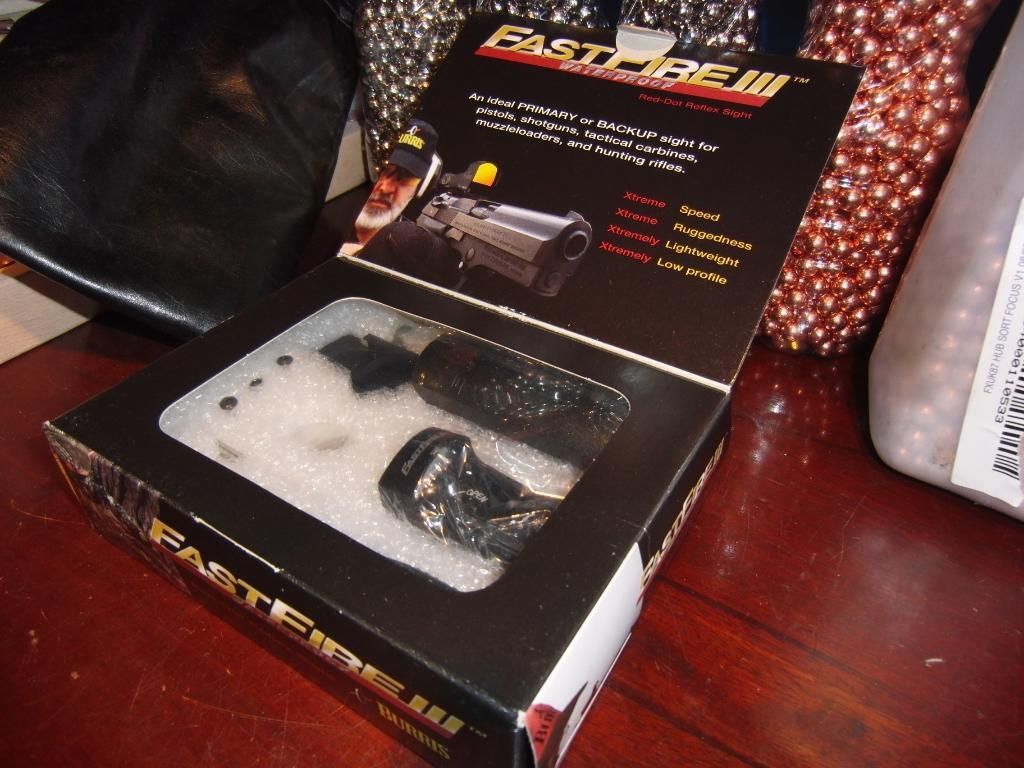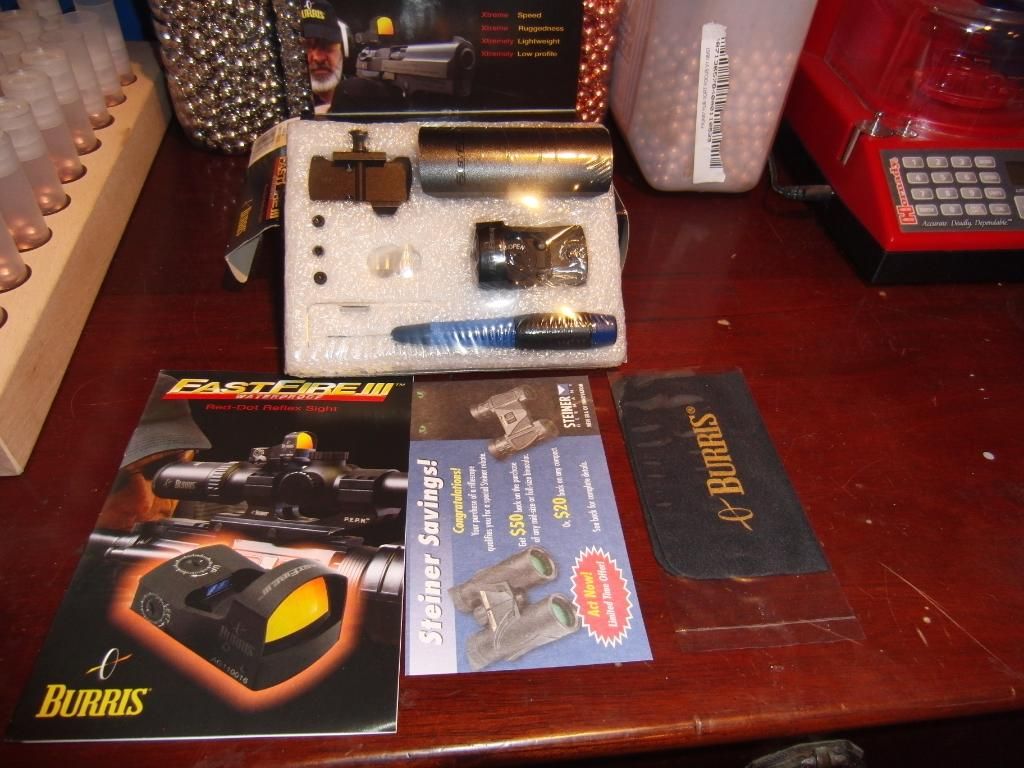 This is how you attach the mount/adapter plate. There are loads of different options for different guns but this is obviously the picatinny.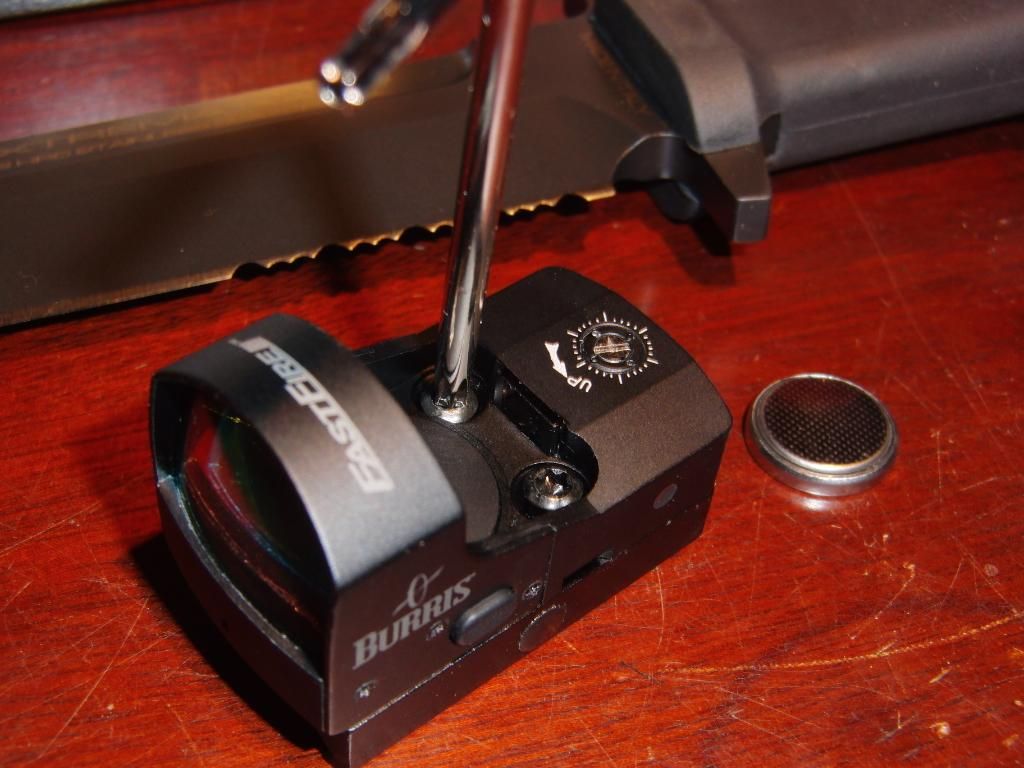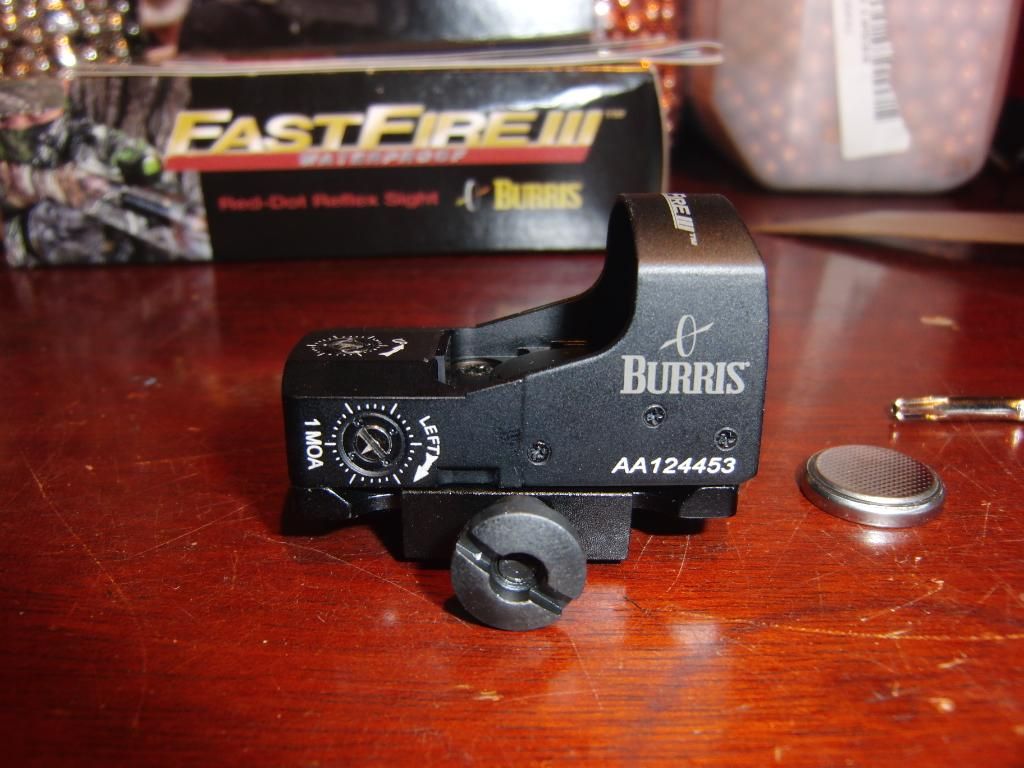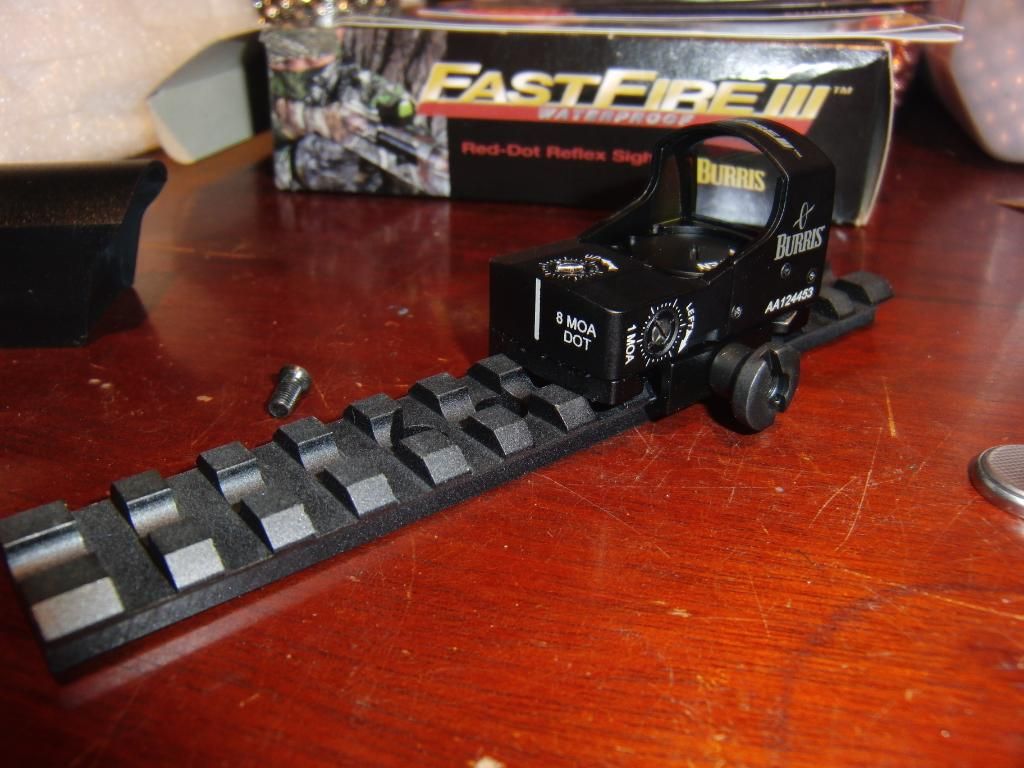 I did take pics through the site but you just cant get a true representation of the size or brightness. As I say I will update next week when I get to use it. Get them brand new from one of the US sellers on 'the bay', "buyauthorized" I used and they sent it quickly with it only taking about 1week to get there from ordering!. No customs charges as of yet either.