well... it works i suppose
. Did a little paper cutting demo vid (which is uploading atm) after I sharpened my little assisted knife this evening. Some of the others I show have been used a fair bit so are certainly not even A1, esp the Muela and it has a steep bevel plus not stropped.
I'm by no means a pro with it now even, I only use it when I get the chance/can be arsed so I haven't got a lot of hours on it either. I think it will do the job well anyway, I have used it enough to know that. I like the way you just get the book out an see the settings for each knife so it can be put back in the clamp in exactly the same place each time to. There is a section of the booklet marked out for you to fill in with the details. I couldn't imagine how crap it would be not knowing as you'd end up taking far longer and removing metal that didn't need removing each time so that's nice.
Only criticism is the fattening of the bevel as you reach out to the point on longer knives and heavy dropping points. I like to see it even/consistent all the way ideally.... That's why I like doing tanto's because I do it in two separate angles (increase the angle for the tip). Again everything is written down so its a quick easy job setting up the knives.
The strops need much more care not to wreck, esp when working near the point, as the back of the point will slice it all the way.
Otherwise there's nothing to complain about, if something is wrong its usually the operator and that I can deal with
.
A few pics from tonight, it's my cheapest lock knife but it's decent actually, I'm wishing I had not bought so many part serrated knives now though
, mind you they are bringing out a serration sharpener for it anyway
.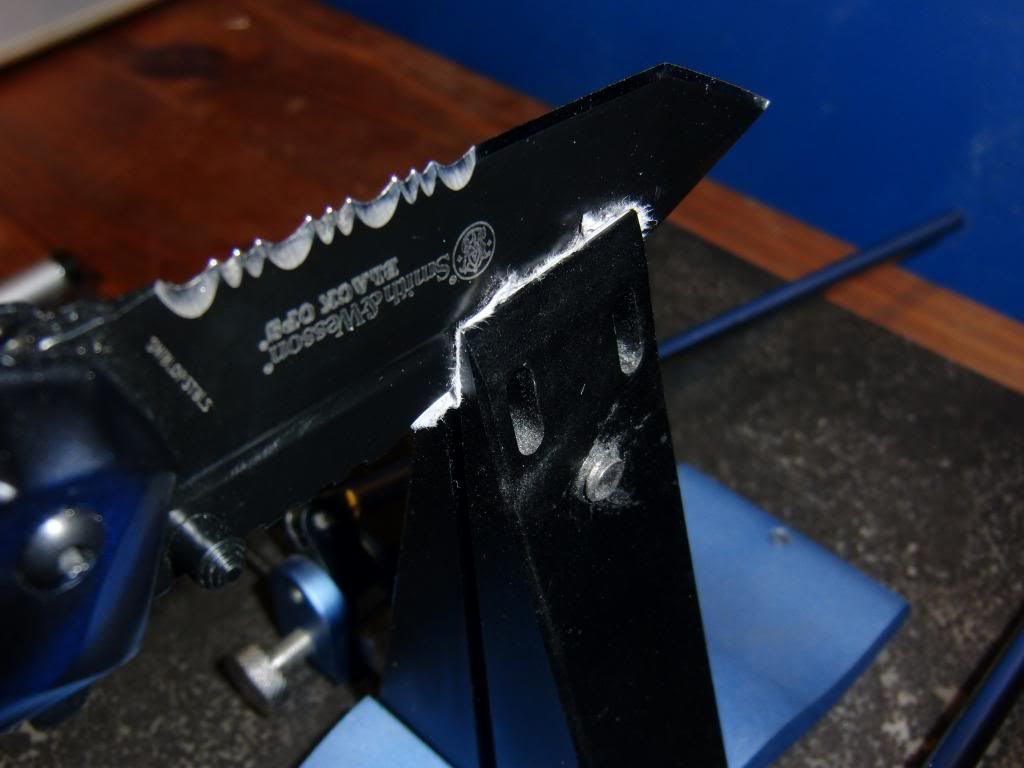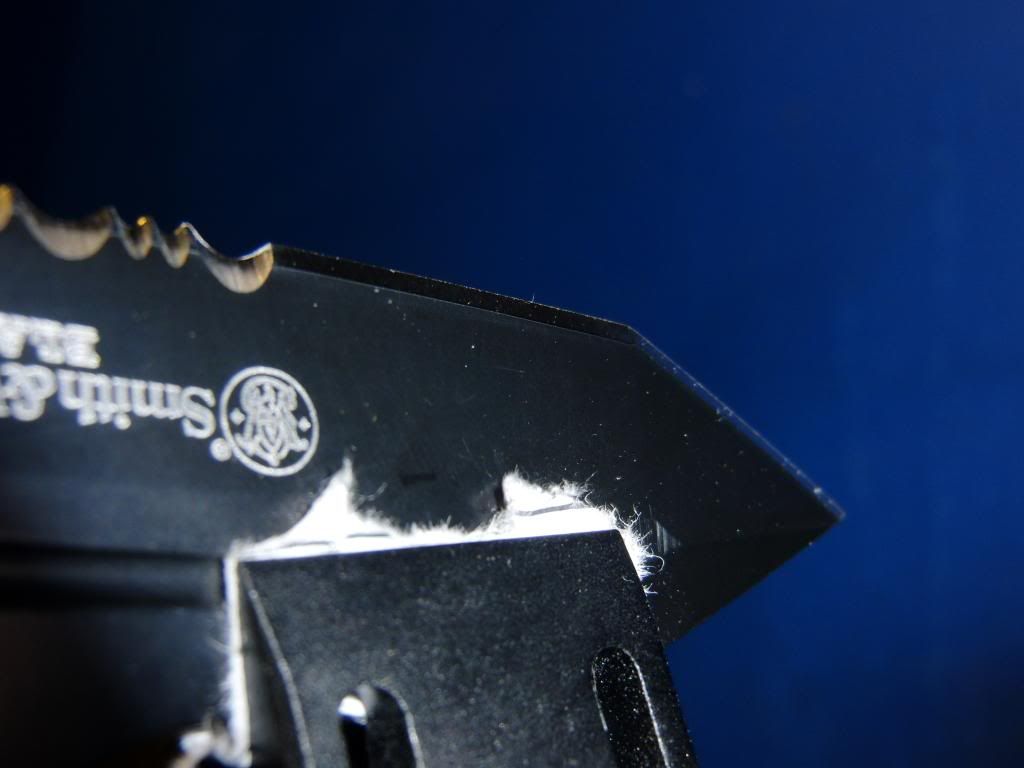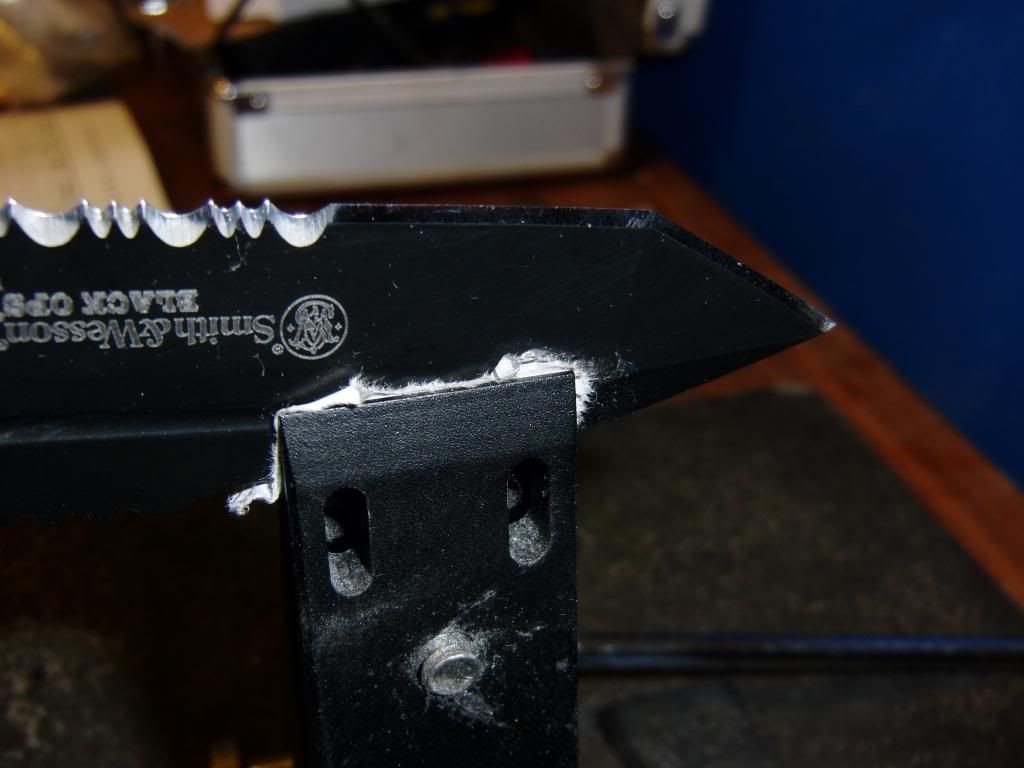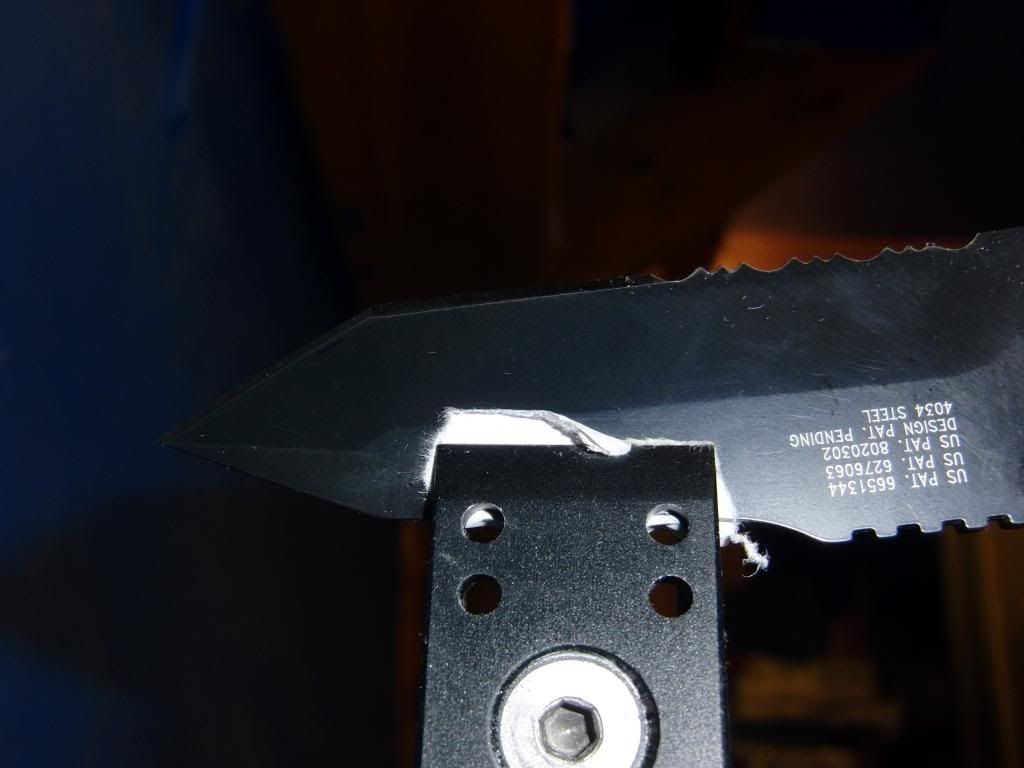 Probably only spent a minute with the strops...